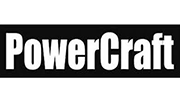 POWERFUL LIGHTING SOLUTIONS, ENGINEERED TO MEET YOUR DEMANDS
A diverse selection of products from low voltage temporary lighting, emergency lighting, and exit lighting.
Cally drop light is really a take on to modern light fixtures. It has 6 inverted cone-shaped aluminum lighting that resembles a wind chime. It has an acrylic diffuser that creates light balance in the area you will place it. And not only that, it is corrosion-resistant and durable because of its anodized aluminum finish.
Check out all our lighting products
Discover more unique & beautiful lightings for your home & office